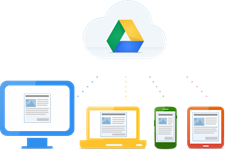 teleworking is an individual and organisational performance variable and cannot be considered in isolation from other factors. Dr Naomi Stanford
London, UK (PRWEB UK) 7 October 2013
Remote working is becoming the norm, however, many organisations are afraid of this departure from traditional working practices and are unsure how to manage it successfully. With an endless list of benefits, remote working is becoming an industry standard. It has created a shift in the old assumptions, that all work must be completed 'under one roof'. AppsCare has compiled several strategies to effectively manage remote workers to ensure organisations reap the rewards.
It was Marissa Mayer's recent decision at Yahoo to ban all remote working that threw a cat amongst the pigeons. AppsCare, however, believes that company-wide cohesion is not created with a forced work environment, but instead with good management. If remote working is not managed correctly it can impact upon communication and collaboration, as well as encourage non-focused employees. In a recent blog post, Dr Naomi Stanford commented, "Teleworking is an individual and organisational performance variable and cannot be considered in isolation from other factors."
If remote working is a potential within your organisation, you may be wrestling with a question many managers share: "How will I know that my team is actually working?". AppsCare draws upon several studies and recent reports to compile 7 strategies to successfully managing remote/teleworking teams, that differs from regular employee management.
Use technology
Committing to digital information flow and storage is the single most important thing managers can do to enable efficient distributed work. Invest in technology that facilitates distance working; mobile devices and shared online storage optimises remote access. Data and information need to remain secure outside business premises, the organisation's security policy document should be revised.
Manage to goals and outcomes, not tasks
Give employees the responsibility to manage themselves by providing the vision and guidance when needed, rather than explicit instructions that are task focused. Set goals early, put them in writing and re-visit them on a regular basis.
Plan carefully
Support systems must be developed and vetted first. Then focus on policies, technology, and finally a business process review. Initially implement the remote working system on a part-time or ad-hoc basis to 'test the water'. Set aside days when all employees are required in the office to schedule meetings and provide feedback. 'At office' days can be reduced over time based on the flexibility of individual job functions and employee requirements.
Set a company-wide policy
That is, the program is formal, explicit and sponsored by senior management. Each person or group involved with a remote work arrangement should know exactly what is expected of them and how they will be held accountable. Define acceptable work practices, protocols, expectations of team members, norms and values.
Deploy collaborative technologies
Wherever team members are located, communicating and collaborating helps keep workforces united and working towards one goal. The organisation must implement collaborative technologies to foster the same level of idea sharing and collaboration.
Enable team micro-monitoring
Cited as one of the biggest fears amongst management is that a team won't be working and getting the job done when you can't see them. Hold each employee accountable to their goals and have them report their achievements, or lack of, regularly. No one wants to tell their manager that they did a bad job. Having employees report their goal attainment status will keep them self-motivated to reach those goals.
Continue your corporate community
Crucially, remote teams should never be strangers. Management need to find opportunities for team members to work together and spend time talking about non-work related things. This will ensure they get to know each other as individuals so they can work more effectively together.
About AppsCare®
AppsCare®, powered by Netpremacy Global Services is a world leader in cloud services provisions, supporting over 2500 customers in 33 countries. AppsCare® comprise 10+ years experience deploying technical solutions for organisations of all sizes and geographies utilising their GStall delivery methodology and AppsCare® support programmes. AppsCare's engineers were some of the first to achieve both Google Apps Certified Deployment Specialist (GACDS) and Cisco IronPort Certified Security Specialist (CICSS) accreditations, providing unrivalled expertise in their customer care teams. Their fortnightly newsletter provides latest industry news, tips and 'how to' features and useful information about Cloud computing. Cloud computing newsletter.
Follow @AppsCare | Follow @Netpremacy