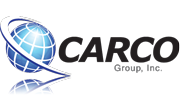 Holtsville, New York (PRWEB) October 07, 2013
Fred Giles, SVP CARCO Group, Inc., and immediate past Chair of National Association of Professional Background Screeners (NAPBS) is a featured presenter at the October 25th Best Practice Standards Conference at John Jay College of Criminal Justice.
Governments (federal, state, and local) continue to make decisions that impact businesses. In this environment, organizations require guidance in using criminal history records in hiring without prompting complaints of employment discrimination. This issue is relevant to human resource managers, business owners and managers, security directors involved in employment decisions, attorneys advising and representing employers regarding hiring and other employment decisions, and staff of programs assisting persons with convictions re-entering the community and the workforce.
A team of civil rights organizations working with leading members of the background screening industry has developed such a guide, Best Practices Standards: The Proper Use of Criminal Records in Hiring. The publication outlines practical steps employers and background screeners can use in investigating and evaluating job applicants while complying with the Enforcement Guidance on the Consideration of Arrest and Conviction Records in Employment Decisions (EEOC, April, 2012), and relevant state laws. On October 25, 2013, a panel of distinguished speakers will discuss applying the report's 20 Best Practices Standards on the Use of Criminal Background Checks in Hiring Decisions at a conference at John Jay College in New York City.
The conference is being sponsored by John Jay Prisoner Reentry Institute, Legal Action Center, and Lawyers' Committee for Civil Rights Under Law, National Workrights Institute.
Featured Speakers include Honorable Jacqueline Berrien, Chair, Equal Employment Opportunity Commission and John Jay College of Criminal Justice President Jeremy Travis.
About CARCO Group, Inc.:
CARCO is an HR technology and paperless workflow solutions company. Started in 1977 as a background screening company, CARCO has evolved to become a full-service HR partner, helping clients manage their new hire process in standalone solutions or integrated with their Applicant Tracking System. CARCO's Onboarding Solution eliminates paper processes and ensures efficient and compliant hiring. Full-service offerings include background screening products including employment background checks, electronic I-9/E-Verify processes, vendor screening, and drug testing.