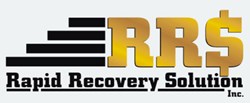 Bohemia, NY (PRWEB) October 24, 2013
Rapid Recovery Solution, Inc. continues to monitor the status of Detroit's debt as it's assessed in Federal Court.
According to an October 23 article from Yahoo! Finance titled "Court to Decide if Detroit Really Is Broke," Judge Steven Rhodes began his examination of the city's finances.Over the next few days, representation from retirees, pension funds and unions will square off against Detroit's legal team to argue the legitimacy of a Chapter 9 filing on July 18.
Under investigation is over $9 billion in outstanding liabilities from retirement benefits, including $5.7 in healthcare obligations and another $3.5 billion in pensions, according to Yahoo! Finance. The city claims these expenses are at the heart of its bankruptcy filing and account for over half of its $18 billion in total debt. The opposition claims Detroit's refusal to pay these obligations is illegitimate and cites clauses in Michigan's constitution that protects against pensions being withheld.
Speaking on behalf of commercial collection agencies, John Monderine of Rapid Recovery Solution weighs in. "Detroit's attempt at debt forgiveness through Chapter 9 bankruptcy is unprecedented in American politics and finance. It's sure to set precedents for future litigation involving municipal debt." Monderine continues. "Unlike consumer or commercial debt, these obligations are assumed protected under state law. If the judge upholds this bankruptcy filing, it may potentially diminish the security of municipal benefits across the country."
Founded in 2006, Rapid Recovery Solution, Inc. is headquartered at the highest point of beautiful Long Island. Rapid Recovery Collection Agency is committed to recovering your funds. We believe that every debtor has the ability to pay if motivated correctly. We DO NOT alienate the debtors; we attempt to align with them and offer a number of ways to resolve not only your debt but also all their debts.