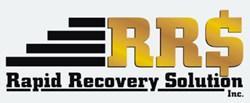 Bohemia, NY (PRWEB) October 26, 2013
Rapid Recovery Solution, Inc. identifies an opportunity for real estate investors to limit debt from new mortgages.
According to an October 24 article from the Chicago Tribune titled "Mortgage Rates Dip to 4-Month Low," speculation surrounding the Federal Reserve's next move is forcing interest rates down. Economists are anticipating the Fed's bond-buying stimulus plan to continue throughout the fourth quarter. In effect, the average 30-year fixed rate mortgage dropped to 4.13 percent on Thursday, down .15 percent from the prior week. Similarly, 15-year fixed rates fell to 3.24 percent from its 3.33 average last week. These figures do not, however, approach last year's average rates of only 3.41 and 2.72, respectively.
Chief economist of Freddie Mac, Frank Nothaft, cited the uninspiring September jobs report for this regression in mortgage rate growth. The American economy added 148,000 jobs last month, 45,000 less than Wall Street's estimation. The Federal Reserve is all but certain to keep interest rates low in an attempt to promote future job creation.
John Monderine, CEO of Rapid Recovery Solution, provides insight, "Consumers and businesses alike could benefit from low mortgage and interest rates, even during times of economic uncertainty. Decreased rates are clearly byproducts of a larger jobs problem, but that doesn't mean savvy investors can't benefit by minimizing their loan payments." Monderine continues. "Any family or company curious about their mortgage options could implore the services of commercial debt collection agencies."
Founded in 2006, Rapid Recovery Solution, Inc. is headquartered at the highest point of beautiful Long Island. Rapid Recovery Collection Agency is committed to recovering your funds. We believe that every debtor has the ability to pay if motivated correctly. We DO NOT alienate the debtors; we attempt to align with them and offer a number of ways to resolve not only your debt but also all their debts.