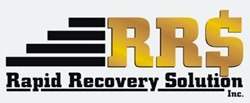 (PRWEB) October 23, 2013
Rapid Recovery Solution, Inc. endorses one financial expert's approach to maintaining debit and credit cards.
According to an October 20 article from Los Angeles Times titled "Credit Cards Provide More Security Against Fraud Than Debit Cards," not all plastic is protected equally. A popular misconception exists that credits are simply more susceptible to identity theft. However, financial writer Liz Weston of Money Talk assures her readers that the contrary is in fact true, as incessant debit card use is where the true danger lies.
According to the article, when a credit card statement reveals purchases that cannot be accounted for, a cardholder can simply claim the card as stolen to his or her provider and dispute the charges. Each company has differing forgiveness and responsibility policies, but all generally ensure low costs to consumers for identity thefts. Debit cards, on the other hand, withdraw funds immediately from one's checking accounts. A criminal with the necessary information could drain an unsuspecting cardholder of his or her entire account. Therefore, Weston recommends avoiding debit card use online or even at restaurants, where waiters complete transactions away from consumers' sight.
John Monderine, CEO of Rapid Recovery Solutions, supports these claims, "Credit cards have a bad rap for being dangerous to consumers. This is true in the case of overspending, but they're certainly less prone to identity theft than debit cards." Monderine continues. "As a collection services firm, we frequently educate both clients and debtors as to the proper plan of action for instances involving identity theft. The key is to crack down on these crimes immediately and avoid more unruly debt."
Founded in 2006, Rapid Recovery Solution, Inc. is headquartered at the highest point of beautiful Long Island. Rapid Recovery Collection Agency is committed to recovering your funds. We believe that every debtor has the ability to pay if motivated correctly. We DO NOT alienate the debtors; we attempt to align with them and offer a number of ways to resolve not only your debt but also all their debts.