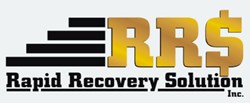 Bohemia, NY (PRWEB) October 27, 2013
Rapid Recovery Solution, Inc. expresses concern regarding consumer debt and its effect on finances after retirement.
According to an October 23 article from Washington Post titled "Most Americans Accumulating Debt Faster Than They're Saving For Retirement," 60 percent of workers with 401(k) savings accounts are classified as "debt savers." In other words, three in every five employees are accumulating debt at a quicker rate than they are putting money aside for retirement.
Americans are making concerted attempts at building nest eggs, but growing credit card balances, mortgage payments and installment loans are significantly hindering consumers' financial outlook post-employment. The average worker contributes 11 percent to retirement funds between personal savings and Social Security. Furthermore, "the amount of money that households nearing retirement are dedicating to pay down debts has increased 69 percent over the past two decades," according to the article. Still, the average worker pays 22 percent of their income to pay off debt as they near the age of retirement.
John Monderine, CEO of Rapid Recovery Solutions, weighs in. "The balance between aggressively paying off debt while building a comfortable savings account is an ongoing issue for our debtors. As a collection services specialist, we frequently advice consumers against putting off loan obligations in attempt to save more." Monderine continues. "The key is to accumulate debt responsibly with an eye towards the future. But any disregard of outstanding debt will mean higher interest payments and less money later on."
Founded in 2006, Rapid Recovery Solution, Inc. is headquartered at the highest point of beautiful Long Island. Rapid Recovery Collection Agency is committed to recovering your funds. We believe that every debtor has the ability to pay if motivated correctly. We DO NOT alienate the debtors; we attempt to align with them and offer a number of ways to resolve not only your debt but also all their debts.
#####