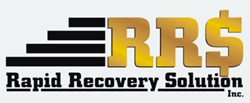 Bohemia, NY (PRWEB) October 18, 2013
Rapid Recovery Solution, Inc. wishes national banks would follow in one credit union's footsteps and offer student loan relief for federal workers out on forced leave.
According to an October 14 article from Mainstreet.com titled "Could Credit Unions Fill The Student Loan Gap for Some Furloughed Federal Workers?," a significant number of college grads working the public sector are nearing default on loan payments. In response, Scott Credit Union of Edwardsville, Ill. is offering furloughed employees six month, 0 percent APR loans to ease the strain of suspended paychecks.
The article goes on to say that federal workers can "borrow up to 100% of their most recent two-week net pay" for the duration of the loan, as outlined by the Mainstreet article. Initial payment is required within one month of the loan closing. The offer is available to all furloughed workers and existing Scott Credit customers who can provide proof of government employment.
John Monderine, CEO of Rapid Recovery Solution, endorses the promotion. "Government workers out of furlough are facing significant adversity by not receiving pay checks while on leave. The bills don't suspend with their income, so it's encouraging to see a credit union offer relief for its loyal customers." Monderine continues. "As a collection services firm, Rapid continues to collect on behalf of lenders and work through the process with furloughed borrowers."
Founded in 2006, Rapid Recovery Solution, Inc. is headquartered at the highest point of beautiful Long Island. Rapid Recovery Collection Agency is committed to recovering your funds. We believe that every debtor has the ability to pay if motivated correctly. We DO NOT alienate the debtors; we attempt to align with them and offer a number of ways to resolve not only your debt but also all their debts.
#####