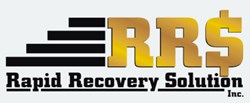 Bohemia, NY (PRWEB) October 02, 2013
Rapid Recovery Solution, Inc. sets the record straight and affirms one economist's belief that consumer debt is not always harmful.
According to a September 29 article from CBS Philadelphia titled "Financial Expert Says People Overreact to Debt," the economic downturn and ensuing recovery influenced many Americans to hastily pay off debt. Many associated purchases on credit with financial recklessness and have since reduced or even shunned such methods. However, economist Thomas Anderson encourages consumers to embrace debt, much like how corporations traditionally have.
To start, Anderson recommends employing the services of a freelance CFO to families. The economic aptitudes of these specialists are no longer reserved for companies and could guide consumers through their financial obligations.Furthermore, all debt is different and should be handled as such. Anderson accuses Americans of coupling all debt together, which often deters individuals away from new debt, even though the investment could be necessary and beneficial.
John Monderine, CEO of Rapid Recovery Solution, agrees with these points. "American consumers are opposed to debt now because they associate it with financial crises. In actuality, it is the abuse of credit that is dangerous to the global economy, and both borrowers and lenders are guilty." Monderine continues. "I'm sure many of my associates in the collection services industry would agree, consumers simply don't understand the intricacies of credit, so I implore all Americans to head the advice of this article and seek financial guidance."
Founded in 2006, Rapid Recovery Solution, Inc. is headquartered at the highest point of beautiful Long Island. Rapid Recovery Collection Agency is committed to recovering your funds. We believe that every debtor has the ability to pay if motivated correctly. We DO NOT alienate the debtors; we attempt to align with them and offer a number of ways to resolve not only your debt but also all their debts.