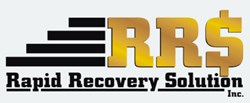 Bohemia, NY (PRWEB) September 30, 2013
Rapid Recovery Solution, Inc. encourages all consumers to actively build upon their credit scores, even those don't use credit cards.
According to a September 26 article from Fox Business titled "4 Ways to Build Credit Without a Credit Card," 25 percent of many Americans carry what are known as "thin credit files," having little to no record of using credit in some way. With no activity to monitor, lenders are less likely to offer funds to consumers; making thin credit files nearly as harmful as bad credit scores. Therefore, regardless of credit card use, consumers should be take proactive steps towards building credit.
First, credit builder loans function as savings plans in which consumers loan money to themselves. The information is for fulfillment is then reported to credit bureaus. Second, passbook and CD loans afford consumers the ability to use savings accounts as collateral for a loan. Third, one can report nontraditional payment histories to agencies, such as rent, to convey responsible installment habits. Lastly, consumers should not rely on FICO scores alone. For example, eCredable's "credit rating simulator" assigns individuals a score of A through F based on bill payment histories.
John Monderine, CEO of Rapid Recovery Solutions, weighs in. "There are much too many Americans who are credit-inept solely because they neglect credit altogether." Monderine continues. "As an accounts receivable collection agency, we constantly advice clients to responsibly take out loans and pay them off in a timely manner. Alternative methods such as these offered by Fox Business can certainly satisfy that need."
Founded in 2006, Rapid Recovery Solution, Inc. is headquartered at the highest point of beautiful Long Island. Rapid Recovery Collection Agency is committed to recovering your funds. We believe that every debtor has the ability to pay if motivated correctly. We DO NOT alienate the debtors; we attempt to align with them and offer a number of ways to resolve not only your debt but also all their debts.
#####