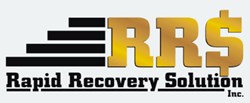 Bohemia, NY (PRWEB) October 28, 2013
Rapid Recovery Solution, Inc. observes differing approaches to credit card use among demographic groups.
According to an October 22 article from LowCards.com titled "Young Credit Card Users Are More Responsible Than Their Parents,"America's youth is not so financially reckless after all. A common assumption surrounding young adults is that their inexperience with managing personal funds leads to nonessential debt. However, recent Arizona State University research points to the contrary, as "college-aged credit card users are actually more responsible than middle-aged borrowers."
The study revealed that individuals between the ages of 18 and 25 default less than consumers of older demographics and, subsequently, are more likely to build strong credit scores. Their responsible approach to credit will pay off when investing in homes and applying for mortgages. ASU concluded that 20-somethings are primed for home ownership upon graduating college.
John Monderine, CEO of Rapid Recovery Solution, provides his take. "Our accounts receivable collection firm can conquer these findings. There is a clear disproportion between younger and older demographics, as middle-aged consumers are put into collections with increased regularity." Monderine continues. "Today's youth could assist our agency in advocating responsible borrowing practices to their parents and seniors."
Founded in 2006, Rapid Recovery Solution, Inc. is headquartered at the highest point of beautiful Long Island. Rapid Recovery Collection Agency is committed to recovering your funds. We believe that every debtor has the ability to pay if motivated correctly. We do not alienate the debtors; we attempt to align with them and offer a number of ways to resolve not only your debt but also all their debts.