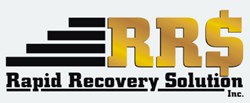 Bohemia, NY (PRWEB) October 14, 2013
Rapid Recovery Solution, Inc. strategizes responsible ways to eat into credit card debt.
According to an October 11article from Forbes titled "When Not To Pay Off Your High-Interest Credit Card Debt," it is often unwise to eliminate the entirety of an account balance in one fell swoop. "The problem of carrying high-interest credit card debt goes deeper than simple math. Unless the cause of the debt is diagnosed and treated, the debt can easily come right back." The temptation to avoid accumulating interest fees will exist, but there are a number of elements to consider before taking that financial leap.
Firstly, a consumer should initiate a self-audit of sorts to identify the blatant sources of debt. In order to eradicate it in the long run, the culprits of debt must be addressed. This can be as simple as ensuring that monthly charges due not exceed income.
Second, avoid using credit cards altogether. The accessibility of funds via pocket plastic can be extremely dangerous. While paying off debt, a consumer should stick to debit cards, checks and cash until his or her finances are back in order. Lastly, develop an effective strategy for paying off debt at a responsible rate while maintaining cash on hand for emergencies.
John Monderine, CEO of Rapid Recovery Solutions, weighs in. "It is a common fallacy that debt should always be paid off as soon as possible. However, as the Forbes article confirms, debt can quickly return if the sources of debt are not first addressed and possibly eliminated. Planning is certainly key, and personal CFOs, financial consultants and accounts receivable collection firms could be especially helpful in constructing such a successful strategy."
Founded in 2006, Rapid Recovery Solution, Inc. is headquartered at the highest point of beautiful Long Island. Rapid Recovery Collection Agency is committed to recovering your funds. We believe that every debtor has the ability to pay if motivated correctly. We DO NOT alienate the debtors; we attempt to align with them and offer a number of ways to resolve not only your debt but also all their debts.