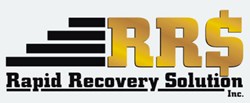 Bohemia, NY (PRWEB) October 05, 2013
Rapid Recovery Solution, Inc. identifies the default rate for student loans as a pressing issue in American politics.
According to an October 1 article from The Atlantic titled "Student-Loan Defaults are Still Soaring Thanks to Washington's Neglect," Capitol Hill must take immediate action once it recuperates from the government shutdown. It has been nearly 30 years since federal legislation was enacted to alleviate the strain these defaults were causing college graduates and the larger economy. Although interest rates for new borrowers have been tamed through law, existing debts remain damaging for thousands of Americans.
In 2011 one in every ten borrowers is defaulted on student loan obligations, according to the Department of Education, indicating a 16-year high. Over a year later, Congress has failed to address this issue, even as default rates continue to steadily rise.
The Federal Government has, however, only recently begun contacting college grads and educating them of the possible ways to alleviate student debt. One such solution, referred to as income based repayment, "caps monthly payments as a percentage of a debtors disposable income and should make it nearly impossible to default," according to the article. Even still, the percentage of indebted Americans who take advantage of these repayment plans remains low.
John Monderine, CEO of Rapid Recovery Solution, weighs in on this issue. "As an accounts receivable collection agency, we know the harm defaults could have on both consumers and the American economy. The article is correct in identifying this issue as a growing concern for all of us." Monderine continues. "New legislation may be wishful thinking for now, as Congress has many issues to address upon returning from the shutdown. It is, therefore, the responsibility of individuals to seek out effective way to responsibly pay off student loans."
Founded in 2006, Rapid Recovery Solution, Inc. is headquartered at the highest point of beautiful Long Island. Rapid Recovery Collection Agency is committed to recovering your funds. We believe that every debtor has the ability to pay if motivated correctly. We DO NOT alienate the debtors; we attempt to align with them and offer a number of ways to resolve not only your debt but also all their debts.
#####