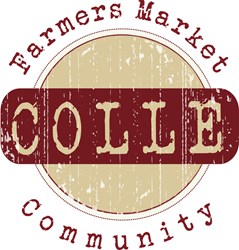 Bohemia, NY (PRWEB) November 01, 2013
Colle Farmers Market, a strong advocate for the sale of local vegetables, responds to an article published by the Badger Herald on October 17th, which details how organic farmers in Wisconsin are experiencing a big loss after the federal government cut a program that subsidized organic certification costs.
According to the Badger Herald article titled "Organic farmers see effects of lost federal subsidy," many organic producers are feeling the wrath of a federal bill from January that discontinues a program to help organic farmers get certified by subsidizing costs. Congress cut the National Organic Certification Cost-Share Program this year, leaving many organic farmers with financial burdens. The article says that nearly "half of the certified organic farmers in Wisconsin lost a federal subsidy of up to $750 for inspection and certification processes this year." Wisconsin, which is second to California in the number of organic farms, is already feeling the effects of the bill, the article says.
In the article, Laura Paine, an organic agriculture specialist with the Department of Agriculture, Trade and Consumer Protection, says small farmers that want to become certified will suffer from this loss the most. She says farmers have already begun to react to the loss of federal funding.
A representative from Colle Farmers Market, an advocate for local vegetables, says the discontinuation of this program could prompt many organic farmers to revert back to conventional farming due to a lack of funds needed to become certified. "Many organic farms are small and cannot afford to become certified without financial help," the Colle rep says. "This program was a beacon of hope for small-scale farmers. It gave them the extra push they needed to become officially certified organic. Taking federal funding away could severely harm those farmers and cause them to revert back to traditional farming processes."
The Colle rep says organic farming is the way of the future and the only way to help the ailing environment. "The federal government needs to do more to protect the rights of organic farmers," he says. "It's no secret that organic farming can help people live better, live longer and keep the earth healthy. Cutting funding to these farmers is not only harmful to them, but devastating to the world."
Colle Farmers Market is an E-Commerce enabled community that is passionate about sustainable consumption and responsible conservation. The Colle movement is dedicated to connecting natural product vendors, organic farmers and all people who are living an organic and natural lifestyle.
#####