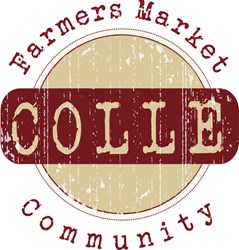 Bohemia, NY (PRWEB) October 19, 2013
Colle Farmers Market, an organic farming advocate, comments on an article published by the Carlsbad Current Argus on October 6th, which discusses how New Mexico State University and New Mexico Dept. of Agriculture are teaming up to promote organic farming within the state.
According to the Carlsbad Current Argus article titled "NMSU and NMDA work together to boost organic farming," New Mexico began its organic program in 1991 and has since certified $61 million in organic crops. The article says over 10 percent of produce consumed in the U.S. is certified organic and organic farming is one of the fastest growing sectors in the American agriculture industry.
However, demand is growing, and many organic producers are finding it difficult to keep up with increasing consumer needs. The article says farmers in New Mexico are having a hard time trying to get soil certified for organic production and finding ways to thwart pests and weeds organically. There's also a significant lack of irrigation in the state. New Mexico State University and the New Mexico Dept. of Agriculture are teaming up to ease the process for organic farmers and boost production.
Joanie Quinn, the organic commodity advisor of the New Mexico Dept. of Agriculture, says, "Organic farmers have a lot of questions and are bound by their ecosystem. There are researchers in various research stations and at NMSU's Las Cruces campus who are doing research specifically for organic practices. And we do our part helping them through the process of getting certified."
A representative from Colle Farmers Market says more state organizations should seek help from researchers to find better, more sustainable ways to improve agriculture. "In 20 years, the NMDA has made significant strides to make organic farming more profitable, and an easier process for local farmers," the Colle rep says. "By teaming up with NMSU, the NMDA is able to find more effective ways of helping organic farmers grow healthy crops by applying science findings."
The Colle rep also says these types of partnerships are essential to the survival of the organic farming industry. "When organic farming initiatives are backed by state programs, it helps them succeed and grow," he says. "State programs can provide extra funding to these types of programs and promote organic farms to the public. They help raise awareness and increase interest in the organic lifestyle."
Colle Farmers Market is an E-Commerce enabled community that is passionate about sustainable consumption and responsible conservation. The Colle movement is dedicated to connecting natural product vendors, organic farmers and all people who are living an organic and natural lifestyle.
#####