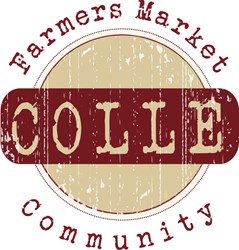 Bohemia, NY (PRWEB) September 19, 2013
Organic farming advocate, Colle Farmers Market, comments on an article published by the Verge, which details NASA's new plan to begin farming lettuce in space.
According to a September 10th Verge article titled "NASA is Farming Lettuce in Space," NASA will make history this December by growing its own food during orbit for the first time. In an effort to save money by shipping food to the astronauts, NASA is testing the theory that plants can grow in space on the shuttle or in the space station. The article says it costs about $10,000 to ship one pound of food to astronauts in space.
NASA's project, the Vegetable Production System, will hold six romaine lettuce plants and will grow under pink LED lamps. The article says each lettuce plant will be ready to eat after a month of growth, even under zero gravity conditions. After "extensive testing on weightless horticulture, NASA is confident that the lack of gravity will not impede growth."
A representative from Colle Farmers Market, an organic farming advocate, says the Vegetable Production System plan is a great way to decrease NASA's carbon footprint. "While NASA has not disclosed whether or not these plants will be grown organically, the agency is still making an effort to save money and test out a more sustainable option for astronauts," he says. "By not shipping food to the Space Station as often, the government will save money and limit exhaust emissions from the space shuttle. Every little bit helps, and it will decrease the amount of fuel dispersed into the environment. However, I would encourage NASA to explore more organic food options."
Colle Farmers Market is an E-Commerce enabled community that is passionate about sustainable consumption and responsible conservation. The Colle movement is dedicated to connecting natural product vendors, organic farmers and all people who are living an organic and natural lifestyle.
#####