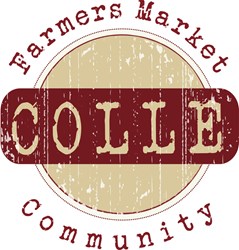 Bohemia, NY (PRWEB) September 10, 2013
Colle Farmers Market, an online farmers market responds to an article published by Sentinel & Enterprise, which details the costly regulations for organic certification and its affect on farms.
According to a September 1st article published by Sentinel & Enterprise titled "To Avoid Costly Federal Rules, Farmers Sell Produce That's Organic In Everything But Name," the Denison Farm, which has been operating organically for over 20 years, is unable to label its products as 'organic' due to federal regulations. The article says if the Denison Farm labeled its organic food without being certified by the U.S. Department of Agriculture (USDA), it could be fined an excess of $20,000.
The article says the Denison Farm, owned by Justine and Brian Denison, adopted another label. Instead of being certified organic, the farm is labeled 'Certified Naturally Grown.' Many small farms are switching to this classification due to the fact that federal costs of becoming certified are too high.
A representative from Colle Farmers Market says the USDA makes it extremely difficult for many small local farms to become certified. "There are many fees involved in becoming certified," the Colle rep says. "Farmers must also keep detailed records of their production habits and crop harvesting in order to comply with federal rules. It's a lot of paperwork and a lot of money. While the USDA is trying to improve the process by introducing the 'Sound and Sensible' plan, it's still very burdensome for many small farmers."
The Colle rep says the government should work with more organic farms to develop a less expensive, more effective organic certification program. "More needs to be done in this respect," the Colle rep says. "Small organic farmers need more support from the USDA and need to be rewarded for growing organically or promoting sustainability."
Colle Farmers Market is an E-Commerce enabled community that is passionate about sustainable consumption and responsible conservation. The Colle movement is dedicated to connecting natural product vendors, organic farmers and all people who are living an organic and natural lifestyle.
#####