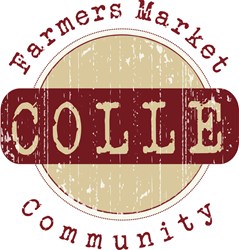 Bohemia, NY (PRWEB) November 02, 2013
Colle Farmers Market, an organic food advocate, responds to an article published by the Chicago Defender on October 11th, which recommends certain foods that should be bought organic.
According to the Chicago Defender article titled "7 Best Foods to Buy Organic," conventional farming uses chemical fertilizers and pesticides to reduce the threat of pests and weeds. However, pesticides have been linked to negative health effects in humans. Organic food is grown without pesticides, and is free from synthetic or chemical additives. The article says that recent studies have shown that pesticides can negatively affect pregnant women and fetuses. Instead, the article suggests that it is best to avoid food items with the most amount of pesticides or additives.
The article lists seven foods that should always be purchased organic in order to avoid ingesting chemicals:

Potatoes
Beef
Milk
Apples
Strawberries
Kale and spinach
Peaches
A representative from Colle Farmers Market, an advocate for local vegetables, says certain foods are more at risk for pesticide contamination. "Some foods, especially fruits or vegetables with edible skin are more likely to become contaminated with pesticides," he says. "Those produce items are on the 'dirty dozen' list, which reveals the 12 fruits and vegetables that are most chemical-laden. This list also includes beef and milk because of the additives many conventional farmers put in animal feed, or antibiotics they use to treat the cattle. While all food should be purchased organic, families on a budget can start by purchasing these foods organic first."
Colle Farmers Market is an E-Commerce enabled community that is passionate about sustainable consumption and responsible conservation. The Colle movement is dedicated to connecting natural product vendors, organic farmers and all people who are living an organic and natural lifestyle.
#####