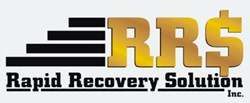 Bohemia, NY (PRWEB) October 31, 2013
Rapid Recovery Solution, Inc. considers the future implications of a college degree.
According to an October 29 article from PolicyMic.com titled "Our College Debt Will Cost Us Our Retirement," pursuing higher education is not as visibly beneficial as it once was. Millennials don't pay substantial school loans so they face widespread unemployment. One recent grad questions the necessity of a college degree in today's market. "Prospective students need to be able to measure their future earnings against their debt," writes Jewelyn Cosgrove. She contends that such uncertainty and financial planning is especially burdensome for 17-year-olds still in high school.
A recent Nerd Wallet study revealed that today's student loans would delay the average borrowers date of retire by 12 years. Moreover, two-thirds of college students graduate with some form of debt, according to Cosgrove. With default rates on these loans at near record highs, committing to college degrees remains a precarious investment.
John Monderine, CEO of Rapid Recovery Solution, offer his perspective. "As a consumer collection agency, we've witnessed first-hand the murky state of college loans. What was once thought to be a slam dunk investment for financial security is now a risky initiative." Monderine continues. "Today's youth should not be immediately discouraged by these facts and figures, however. The economy is recovering from a remarkably strong recession and employment rates remain low. But responsibly investing in a college education and minimizing loan payments remains a secure approach to starting one's career."
Founded in 2006, Rapid Recovery Solution, Inc. is headquartered at the highest point of beautiful Long Island. Rapid Recovery Collection Agency is committed to recovering your funds. We believe that every debtor has the ability to pay if motivated correctly. We DO NOT alienate the debtors; we attempt to align with them and offer a number of ways to resolve not only your debt but also all their debts.