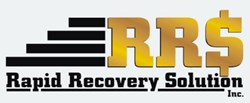 Bohemia, NY (PRWEB) November 01, 2013
Rapid Recovery Solution, Inc. warns consumers about medical credit cards with low teaser rates.
According to an October 19 article from The New York Times titled "Alarming Abuses of Medical Credit Cards," patients have become the latest targets for credit card deception. Specialty finance companies and commercial banks have begun offering zero interest rates during a limited initiation period, then excessively high rates for all charges that follow. The promotions also carry substantial penalties for late payments that far exceed ordinary credit cards.
Medical credit cards are often sold to consumers within healthcare facilities. Doctors and surgeons are promoting these offers on behalf of banks while treating their patients, leading many observers to call the morality of these cards into question. The Times article contends, "Unless strong regulatory action is taken to curb the abuses, financial companies will continue to gouge consumers at their most vulnerable moments, when they are in pain and need medical attention."
John Monderine, CEO of Rapid Recovery Solution, weighs in. "Collection services like Rapid frequently retrieve funds for doctors and medical facilities, and news of dishonest credit practices like this really hit home. Patients put there trust in the hands of doctors, which often goes beyond just medical diagnoses." Monderine continues. "Until legislation or regulations are enacted to protect consumers, it is the responsibility of all patients to educate themselves of these predatory practices. Health expenses are costly enough, and we should all avoid ancillary debt whenever possible."
Founded in 2006, Rapid Recovery Solution, Inc. is headquartered at the highest point of beautiful Long Island. Rapid Recovery Collection Agency is committed to recovering your funds. We believe that every debtor has the ability to pay if motivated correctly. We DO NOT alienate the debtors; we attempt to align with them and offer a number of ways to resolve not only your debt but also all their debts.