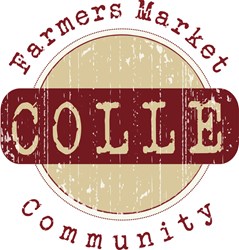 Bohemia, NY (PRWEB) November 09, 2013
Leading online organic farmers market, Colle Farmers Market, responds to an article published by the United States Department of Agriculture on October 24th, which states that the United States organic food industry is still growing.
According to USDA article entitled, "Growth Patterns in the U.S. Organic Industry," the Economic Research Service branch of the USDA has concluded that organic food sales will grow at a rate of 10 percent year over year from 2013 to 2014, reaching 35 billion dollars in sales. The article reports that American demand for organic produce has grown continuously since the USDA established official standards for what constitutes an organic product back in 2000.
Additionally, the amount of American cropland used for organic farming has gone up significantly. In 1997, less than a million acres of farmland has used for organic farming. The last time the USDA measured the statistic in 2011, more than 3 million acres of cropland where used in organic farming.
Still, there is room for improvement. Although organic crop sales are rising, there is still little variance in the types of crops that are sold to American consumers. In 2011, corn, hay and wheat constituted 68 percent of all organic products grown.
A representative from Colle Farmers Market, an organic farmers market, says, the USDA report bodes well for the future of organic farmers markets. "Organic farming has proven to be a very profitable industry for farmers across America," he says. "The USDA statistics show that U.S. consumers are embracing organic products. Since farmers market growth directly correlates with growth in organic food, the USDA report is very exciting for us here at Colle Farmers Market."
The Colle rep also believes that organic food is still being held back by the economy. "There are not many industries that have continued to grow through the recession over the last six years. We are excited to see how the industry will grow once the United States economy fully recovers."
Colle Farmers Market is an E-Commerce enabled community that is passionate about sustainable consumption and responsible conservation. The Colle movement is dedicated to connecting natural product vendors, organic farmers and all people who are living an organic and natural lifestyle.
#####