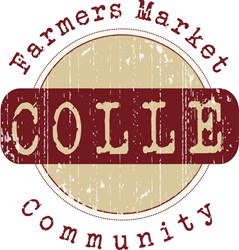 Bohemia, NY (PRWEB) October 12, 2013
Organic food advocate, Colle Farmers Market, responds to an article published by the Thomas Reuters Foundation on October 1st, which highlights a new study showing farmers can increase their production by switching to organic farming.
According to the Thomas Reuters Foundation article titled "Switching to organic farming may boost yields and incomes," a study published in the latest issue of the International Journal of Agricultural Sustainability found that converting to organic, natural methods improves crop yields and sustainability. As energy costs continue to increase, industrial farmers have to spend more money on chemicals and the upkeep of machinery. The article says the cost of operation for industrial farmers may soon overtake its advantages.
The article describes the decision as one between conventional farming and 'ORCA', or organic and resource saving agriculture. "ORCA offers a possible solution, aiming to use natural goods and services without compromising their future use," the article says.
A representative from Colle Farmers Market, an organic food advocate, says it has been argued that organic farming could not yield the same amount of crops as conventional industrial agriculture. "This new study shows that organic farming is capable of producing similar yields with a less harmful impact on the soil," the Colle rep says. "This is huge news and it could influence conventional farmers to begin testing more organic processes. If organic farms can yield the same amount of crops as conventional, why would anyone want to use harmful pesticides?"
The Colle rep says organic farming could improve situations for farmers in under developed countries. "The study found that in most cases, farmers that switched to organic processes actually profited more," he says. "Perhaps if more farmers began to adopt organic techniques, they could increase their incomes and yield a larger volume of crops."
Colle Farmers Market is an E-Commerce enabled community that is passionate about sustainable consumption and responsible conservation. The Colle movement is dedicated to connecting natural product vendors, organic farmers and all people who are living an organic and natural lifestyle.
#####