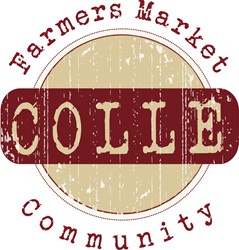 Bohemia, NY (PRWEB) September 17, 2013
Colle Farmers Market, an online organic farmers market, responds to an article published by AgriNews, which discusses a new study suggesting the increased profitability in organic farming.
According to a September 10th article published by AgriNews titled: "Study Shows Soil Building Benefits of Organic Farming," a new study by Iowa State University's Neely-Kinyon Research Farm found that farmers switching to organic methods can actually help build healthy soil. The study found that organic farming actually yields the same or higher returns, the article says. In addition to its financial benefits, the study also found that soil quality significantly improves with organic farming.
In the study, researchers examined four crop rotations treated organically and conventionally. The article says the conventional rotation "receives synthetic nitrogen, herbicides, and insecticides" while the organic corn plots "receive chicken manure." Both crop rotations yielded the same return. However, minerals in the conventional soil were depleted.
A representative from Colle Farmers Market, an organic farmers market, says pesticides sully the soil. "Pesticides from conventional farming ruin the soil and, eventually, plants will be unable to find the nutrients they need to grow," the rep says. "Soil that has been treated organically shows more efficiency in terms of harvest because it is adequately stocked with minerals and nutrients. This preserves the Earth for future harvests."
The Colle rep says it's important to preserve the soil. "As humans, we need to get back to living sustainably," he says. "Sustainable organic agriculture helps us protect the Earth and ensures our well being. Organic practices help us get back to living healthy and keeping the Earth healthy. It's important to raise awareness for organic farming and dispel all the myths about its lack of return and expense."
Colle Farmers Market is an E-Commerce enabled community that is passionate about sustainable consumption and responsible conservation. The Colle movement is dedicated to connecting natural product vendors, organic farmers and all people who are living an organic and natural lifestyle.