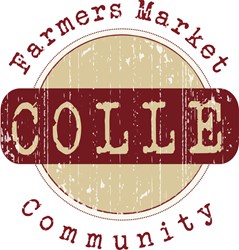 Bohemia, NY (PRWEB) August 29, 2013
Colle Farmers Market responds to an article published on Food Navigator, which details the recent spike in organic farming and food, with sales rising 13 percent in 2012.
According to an article published by Food Navigator on August 13 titled "Sales of organic products rose 13% in the year to July 6 in the US retail market, says SPINS," organic farming is on the rise and more products are being sold than ever before.
The sales increase stems from a multitude of reasons. One of the biggest reasons why people are switching to organic food is "because they want to avoid things." The article says people want to avoid the pesticides and other dangerous chemicals used in traditional farming processes.
Due to the public's newfound distaste for pesticides, the article says the organic farming industry has produced more than $11.2 billion in sales. Organic milk has also recently grown in popularity, growing to a $1.2 billion industry with a 33 percent increase in sales over the last year.
A representative from Colle Farmers Market says, "Organic food is gaining popularity like never before. We're seeing significant changes in the amount of organic food people are buying because they want to eat safer and they are more concerned with what they put in their body. That's one of the major attractions to organic farming—the food you buy was safely grown without the introduction of chemicals to the process that might harm you."
When it comes to the organic farming itself, the USDA saw an 18 percent growth in 100 percent certified organic farms. "It really is a growing trend without end," the Colle rep says. "Over the past few decades we've seen continuous growth in the organic farming market with more people jumping on the bandwagon each day. We hope to watch this continue so we, as a global community, can live more healthy, sustainable and economically efficient lives."
Colle Farmers Market is an E-Commerce enabled community that is passionate about sustainable consumption and responsible conservation. The Colle movement is dedicated to connecting natural product vendors, organic farmers and all people who are living an organic and natural lifestyle.