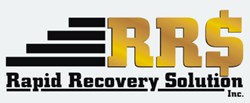 Bohemia, NY (PRWEB) November 03, 2013
Rapid Recovery Solution, Inc. praises one Michigan school's answer to rising tuition fees and low entry-level wages.
According to an October 4 article from Navy Times titled "Mich. College to Make Loan Payments For Low-Earning Grads,"Adrian College is providing students with some financial comfort upon starting their careers. Beginning with the incoming class of 2014, the school will satisfy the student loans of all graduates who enter the workforce earning less than $20,000 annually. Those who make between $20,000 and $37,000 will receive financial relief on a scale basis. Adrian has set a generous cap of $70,000 in total loan forgiveness through its new plan.
Adrian College's actions are in direct response to rising student debts in Michigan and across the country. Tuition at the four-year institution costs $39,500 annually before financial aid and Pell Grants, driving 85 percent of students towards college loans. The average debt for an Adrian graduate is $17,000.
John Monderine, CEO of Rapid Recovery Solution, weighs in. "There have been modest efforts on the parts of the federal government and some universities to curb the explosion of college debt, but nothing as aggressive as this. Our collection agency has seen first-hand the heavy strain loans have on college students." Monderine continues. "It's certainly encouraging to hear of school-sponsored loan forgiveness. This is likely to put Adrian College on the map."
Founded in 2006, Rapid Recovery Solution, Inc. is headquartered at the highest point of beautiful Long Island. Rapid Recovery Collection Agency is committed to recovering your funds. We believe that every debtor has the ability to pay if motivated correctly. We DO NOT alienate the debtors; we attempt to align with them and offer a number of ways to resolve not only your debt but also all their debts.
#####