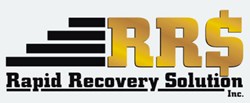 Bohemia, NY (PRWEB) October 25, 2013
Rapid Recovery Solution, Inc. implores college students to explore funding options beyond financial aid.
According to an October 23 article from Forbes titled "College Costs Slow Down, But Aid Falls And Average Student's Debt Hits $27K," federal grants are becoming harder to obtain, even as tuition fees remain high. The average price for public four-year universities increased 2.9% this year to $8,893, which is considered only a modest bump and the lowest since the 1970s. However, college costs are increasing at twice the inflation rate, and these figures are significantly higher when considering tuition for private institutions.
The article points out that federal grants declined in the past two years by $5 billion, or roughly 10 percent. Moreover, federal loans dropped by ten percent over that same span to $101 billion. Many families rely on these subsidized advances to fund education expenses. They are instead turning to private loans with increased consistency, which often carry higher rates.
John Monderine, CEO of Rapid Recovery Solution offers his take. "Student debt is often considered a bubble, which is understandable considering its surging aggregate across the country – over $1 trillion. It's more likely that this modest easing of tuition fees is simply a momentary halt rather than a permanent plateau." Monderine continues. "Most financial experts agree that a college education is still a vital investment to obtain the jobs most Americans desire. Any individual curious about how to properly approach and manage student debt should contact a collection agency for unique insight."
Founded in 2006, Rapid Recovery Solution, Inc. is headquartered at the highest point of beautiful Long Island. Rapid Recovery Collection Agency is committed to recovering your funds. We believe that every debtor has the ability to pay if motivated correctly. We DO NOT alienate the debtors; we attempt to align with them and offer a number of ways to resolve not only your debt but also all their debts.