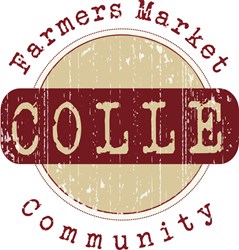 Bohemia, NY (PRWEB) November 11, 2013
Colle Farmers Market, an advocate for organic farms, comments on an article published by CBS Philly on October 27th, which details why many pet owners are starting to purchase more organic food for their furry friends.
According to the CBS Philly article titled "More Pet Owners Buying Organic Food," many pet food companies like Purina and Del Monte Foods are beginning to take the organic food route. Freshpet, a relatively new $25 million pet food manufacturer actually pasteurizes fresh meat and poultry with vegetables. The article says Freshpet's food is immediately "chilled, packaged and sent to branded, refrigerated display cases in more than 10,000 stores across America." Its pet food is also preservative-free, playing into the growing health trend among American pet owners.
The article says that premium brand natural and organic pet food sales have risen 68 percent in the last 10 years. More consumers are purchasing more expensive foods for their pets.
"People are trying to eat healthier, less processed, simpler foods, and I think they are applying that logic when they're making pet food decisions," says Scott Morris, Freshpet's president and co-founder.
A representative from Colle Farmers Market, an advocate for organic farms, says Americans have been on an extreme health kick the past few years and the sale of organic products has been rising exponentially. "It is no surprise that pet owners are beginning to purchase organic food for their animals," he says. "People treat their pets like family and they want to make sure their pets are healthy. Many pet food companies produce food that does not have the necessary nutrients for the animals. For instance, many dog food brands make their foods with grains and other ingredients that the animals cannot process properly. Buying organic food ensures your pet will live healthier, and hopefully longer."
Colle Farmers Market is an E-Commerce enabled community that is passionate about sustainable consumption and responsible conservation. The Colle movement is dedicated to connecting natural product vendors, organic farmers and all people who are living an organic and natural lifestyle.
#####