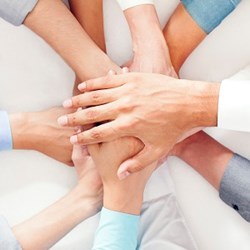 San Antonio. Tx (PRWEB) November 12, 2013
Transparency, in the business context, is the practice of being fully open and straightforward about a company's abilities and business practices. This is especially important in the area of customer service, complaints and complaint resolution. While it may first seem harmful for a company to reveal customer troubles, in practice, the opposite is true. A policy of transparency shows that a company has nothing to hide. It shows that a company is confident enough in itself to admit to errors that have occurred and reveal how those errors have been resolved. It shows a company that, in all likelihood, is worthy of your respect and trust.
How Can Transparency Help?
Transparency helps you identify companies that are willing to admit mistakes and, even more importantly, are dedicated enough to fix those mistakes. When you know a company is willing to do that, it increases customer confidence and reassures you that your job will be done right.
Transparency gives you other important information about a company and its business practices:

Better reliability: A company that makes it clear that it will respond to and resolve customer complaints is a company that is more likely to stress getting the job done right the first time. Rework and corrections are expensive, and a company that pleases its customers with good work done correctly will have little need to fix errors.
Better service: By reviewing a list of customer complaints and their resolution, you'll be able to get a clear idea of the type and quality of service the company offers. You'll also be able to make your own decision about the validity of the complaint; a company that makes good-faith efforts to resolve even frivolous complaints is a company that is dedicated to helping customers and upholding its reputation.
Better community support: A company with clear transparency policies and a whatever-it-takes attitude quickly becomes a community favorite. Such a company will have the respect and support of other businesses and residents in the community.
Transparency Resources: Better Business Bureau and Angie's List
Two of the most reliable sources of information on businesses are the company's local Better Business Bureau and Angie's List.
Angie's List is a nationally known website that carries information and reviews on services companies in areas such as HVAC, construction, plumbing and electrical. The Better Business Bureau is a nationwide organization, with many local chapters, that provides business support and resources, including information on complaints against businesses.
The Better Business Bureau serving the San Antonio area offers details on customer complaints, such as:
The initial complaint and the requested solution.
The company's initial response to the complaint, whether written, electronic or verified verbal.
The customers response or rebuttal to the company's remarks.
Final response and resolution from the company.
With this information, potential customers can clearly see the quality and nature of complaints, how complaints were handled, and how the business and its employees conduct themselves in situations that require negotiation or conflict resolution.
Here are some ways transparency can help lead you to the right contractor for your job:
Ask about professional licensing and qualifications: The state HVAC licensing board will be able to provide some of this information. Ask the contractor, too; a reliable company will gladly show you its credentials.
Ask for references: Ask the company for at least three references to former customers. Companies with a good reputation should have plenty of happy customers to speak up for them.
Get written bids: A detailed bid will allow the company to spell out exactly what it is offering at a specified price so there are no later misinterpretations or surprises.
Sign a written contact: Similarly, a contract signed by you and the contractor will contain all job details and will clearly spell out expectations and requirements for both company and customer.