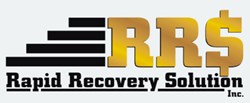 Bohemia, NY (PRWEB) November 09, 2013
Rapid Recovery Solution, Inc. is prepared for adjustments to collection protocol from federal regulators.
According to a November 7 article from TribLive Business titled "Debt Collectors' Use of Social Media Examined,"industry procedures may soon be amended to account for modern technologies. The Consumer Financial Protection Bureau will decide on the validity of consumer and commercial collection agencies using text messages and social media as forms of communication with debtors.
Before enacting new regulations, the CFPB is initiating a dialogue between its agency and industry players, including consumers, banks and collection firms around the country. Their findings will determine whether or not the use of Internet-based correspondences pose privacy concerns for debtors.
Mark Schiffman of ACA International, a debt collection trade group, affirmed that the rules pertaining to technology and privacy are in many ways outdated. "The world communicates a whole lot differently today," said Schiffman, before reassuring his industry that Facebook and LinkedIn communications are still within their rights until new rules are put in place.
John Monderine, CEO of Rapid Recovery Solution, weighs in. "It's true that the world of technology has changed drastically since the last time collection regulations were amended, but that's not to say the industry has run amuck. Rapid, like many debt collection agencies, responsibly utilizes many tools of communication that ensure our clients receive their due payments as quickly as possible," Monderine continues. "My firm maintains a sterling reputation among both clients and debtors. Nonetheless, we will immediately adapt to new standard as soon as they are enacted."
Founded in 2006, Rapid Recovery Solution, Inc. is headquartered at the highest point of beautiful Long Island. Rapid Recovery Collection Agency is committed to recovering your funds. We believe that every debtor has the ability to pay if motivated correctly. We DO NOT alienate the debtors; we attempt to align with them and offer a number of ways to resolve not only your debt but also all their debts.