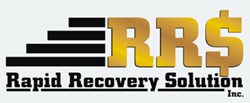 Bohemia, NY (PRWEB) November 11, 2013
Rapid Recovery Solution, Inc. endorses economist's suggestions for mortgage shoppers.
According to a November 7 article from USA Today titled "30-Year Mortgage, or 15? 5 Questions to Help You Choose," the housing market's recovery is posing new questions to prospective buyers. The 15-year mortgage has surged in popularity over the last few years, attracting families and individuals with lower interest rates. However, a large portion of the population is still better suited for long-term mortgages.
The most important consideration homebuyers must explore is whether 15 years is enough time to pay off a loan in full. Many elements contribute to this decision, such as future income and expectations for savings. Second, first-time buyers often opt for 30-year mortgages because the monthly payments are lower. Third, current homeowners may benefit from refinancing to 15-year fixed rate plans, which reduce rates by .25% on average.
Fourth, a homebuyer's age and anticipated retirement should influence which term of mortgage he or she chooses. Borrowers of 15-year mortgages are most likely to be older than 40 years, according to the article. Lastly, an individual must decide which option builds a higher retirement account over time. Higher principle payments carry lower interest rates, but long-term mortgages allow consumers to save more early on and retain more cash on hand.
John Monderine, CEO of Rapid Recovery Solutions, offers his perspective. "These five questions are certainly essential when deciding what time of mortgage to commit to. The article is correct in constantly looking ahead and attempting to deduce how a loan will affect an individual in the future." Monderine continues. "Any homeowner or buyer seeking future guidance could elicit the expert knowledge of a collection services agency."
Founded in 2006, Rapid Recovery Solution, Inc. is headquartered at the highest point of beautiful Long Island. Rapid Recovery Collection Agency is committed to recovering your funds. We believe that every debtor has the ability to pay if motivated correctly. We DO NOT alienate the debtors; we attempt to align with them and offer a number of ways to resolve not only your debt but also all their debts.