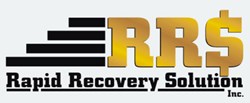 Bohemia, NY (PRWEB) November 16, 2013
Rapid Recovery Solution, Inc. braces for upcoming changes to collection practices.
According to a November 15 article from The Washington Post titled "Talk Back On Debt Collection," identity and information deficiencies are inspiring aggressive actions from Washington.The Consumer Financial Protection Bureau is surveying the industry to deduce whether commercial debt collection agencies are given adequate and accurate data on the debtors they work with.
Currently, documentation is restricted to a person's name, Social Security number, last known address and amount of outstanding debt. Thus, collection firms inadvertently contact the wrong consumers on occasion. The CFPB's involvement could reduce these misidentifications by requiring expanded information on consumers, and more proof of debt from collectors.
The Association of Credit and Collection Professionals recently issued a statement calling for updated legislation. "Current federal debt collection laws are woefully outdated when it comes to areas such as communication, documentation, verification and statutes of limitations." The ACA continues. "We agree that modernizing the nation's consumer debt collection system is important so long as changes are based on common-sense solutions that preserve balance between consumer protection and the ability of a creditor or debt collector to lawfully recovery debts"
John Monderine, CEO of Rapid Recovery Solutions, provides his take. "Lack of information on debtors is something we regularly experience, and it is just as frustrating for commercial debt collection agencies as it is for consumers. It often results in a waste of our resources and challenges our ability to speedily collect for clients." Monderine continues. "To extend the sentiments of the ACA, Rapid supports any new legislation that increases both efficiency and accuracy in the collection procedure."
Founded in 2006, Rapid Recovery Solution, Inc. is headquartered at the highest point of beautiful Long Island. Rapid Recovery Collection Agency is committed to recovering your funds. We believe that every debtor has the ability to pay if motivated correctly. We DO NOT alienate the debtors; we attempt to align with them and offer a number of ways to resolve not only your debt but also all their debts.
#####