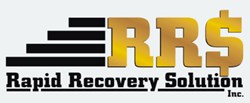 Bohemia, NY (PRWEB) December 05, 2013
Rapid Recovery Solution, Inc.remains cautiously optimistic about Detroit's release of municipal debt.
According to a December 3 article from Yahoo! Finance titled "Judge: Detroit Eligible for Chapter 9 Bankruptcy," the major U.S. city is now exempt from billions of dollars of outstanding debt. Included in Detroit's negated obligations are the pensions of 9,000 workers and 23,000 retirees totaling $3.5 billion.
Upon announcing his final ruling, Judge Steven Rhodes acknowledged the failure of Kevyn Orr, the city's emergency manager, to negotiate in good faith with the unions. Rhodes did, however, characterize this task as nearly impossible with Detroit owing funds to more than 100,000 separate creditors. Ultimately, the approved bankruptcy prevents the city from contributing an estimated 65 percent of all revenue to pay debt.
John Monderine, CEO of Rapid Recovery Solution, offers his take. "As a citizen and basic spectator, Detroit's bankruptcy is devastating, especially for symbolic reasons. Many of us remember the heyday of auto dominance and its thriving population. However, from the perspective of a collection agency, this is the necessary and appropriate decision to move Detroit forward." Monderine continues. "This was truly a momentous case that could set the stage for municpal bankruptcies in the future. It's a tough pill for Detroitians and all Americans to swallow, but the stage is set for a strong rebound now that a significant portion of debt has been absolved."
Founded in 2006, Rapid Recovery Solution, Inc. is headquartered at the highest point of beautiful Long Island. Rapid Recovery Collection Agency is committed to recovering your funds. We believe that every debtor has the ability to pay if motivated correctly. We DO NOT alienate the debtors; we attempt to align with them and offer a number of ways to resolve not only your debt but also all their debts.
#####