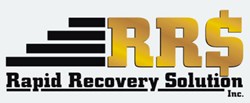 Bohemia, NY (PRWEB) November 26, 2013
Rapid Recovery Solution, Inc. evaluates the apparent upswing in mortgage rates and considers its broader implications.
According to a November 21 article from Forbes titled "Housing Is Slowing In Response To Higher Mortgage Rates -- And It Isn't Over Yet,"the real estate market is once again in a state of flux. Anticipation of the Federal Reserve's end to bond purchases continues to weigh on the industry, even months after Chairman Bernanke's mere insinuation of the policy's inevitable expiration. Nonetheless, the Fed remains the largest buyer of government and mortgage securities, leading economists to fear for the future.
The home mortgage market has evidently taken the brunt of this financial uncertainty. The average price of a 30-year fixed mortgage currently sits at 4.46 percent, .87 percent lower than its rate in May. To put this gain into perspective, a consumer purchasing a median-priced new home today will pay $780 per month after a 20 percent down payment. Just six months ago, the same mortgage would cost $78 a month less. Consequently, sales of new and existing home have plunged, and the recent surge in real values has hit a wall.
John Monderine, CEO of Rapid Recovery Solutions, offers his take. "Fluctuations in the real estate market constantly remind us of the power of speculation. It's been half a year since Ben Bernanke hinted to a change in policy, and much of the progress made since the Great Recession continue to regress." Monderine continues. "It is, however, entirely logical for potential homebuyers to be dissuaded from new purchases. Even the slightest uptick in mortgage rates translates to considerable expenses for consumers. Any individual or family with questions about mortgage rates and their tolerance for debt should consult with an expert collection agency."
Founded in 2006, Rapid Recovery Solution, Inc. is headquartered at the highest point of beautiful Long Island. Rapid Recovery Collection Agency is committed to recovering your funds. We believe that every debtor has the ability to pay if motivated correctly. We DO NOT alienate the debtors; we attempt to align with them and offer a number of ways to resolve not only your debt but also all their debts.
#####