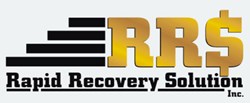 Bohemia, NY (PRWEB) December 10, 2013
Rapid Recovery Solution, Inc. predicts what a recent bump in mortgage debt could mean for the real estate market.
According to a December 9 article from Market Watch titled "Home Mortgage Debt Sees First Rise Since Recession," mortgage debt swelled by a seasonally adjusted annual rate of 0.9 percent in the third quarter, equating to an $87.4 billion increase overall. This bump is especially significant as it marked the first increase since the first quarter of 2008, just months before the bubble burst and subsequent Great Recession began. Total home-mortgage debt currently sits at $9.39 trillion, which still trails its 2008 peak by 12 percent.
Complemented by the rise in mortgage debt is a 13 percent growth in home prices and a stock market that just reached record highs. Moreover, household net worthgrew by $1.9 trillion, and foreclosures are down 30 percent nationwide.
John Monderine, CEO of Rapid Recovery Solution, provides industry analysis. "It's an encouraging sign to see home mortgage debt rise for the first time in five years. The reduced foreclosure rate also signals a rise in consumer spending power through new investments, rather than simply overleveraging personal finances." Monderine continues. "The story remains that we must learn from our mistakes and not revert back to our pre-recession spending habits. A game plan of responsibly paying down new debts should be established prior to any investment. Experts in the collection services industry could assist families in creating such plans."
Founded in 2006, Rapid Recovery Solution, Inc. is headquartered at the highest point of beautiful Long Island. Rapid Recovery Collection Agency is committed to recovering your funds. We believe that every debtor has the ability to pay if motivated correctly. We DO NOT alienate the debtors; we attempt to align with them and offer a number of ways to resolve not only your debt but also all their debts.
#####