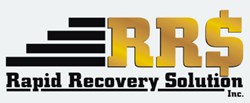 Bohemia, NY (PRWEB) November 29, 2013
Rapid Recovery Solution, Inc. advices consumers how to best minimize holiday shopping debt.
According to a November 25 article from Marketwatch titled "4 Tips For Avoiding Debt on Black Friday," older Americans are especially susceptible to inflated credit card debt, which only intensifies during the holiday season. A 2012 Demos survey showed that consumers age 65 and older maintain an average balance of $9,300. Moreover, Nerdwallet reports that only six percent of this same demographic is likely to bargain hunt during Thanksgiving weekend. These facts reveal the increased importance for seniors to proactively curtail new debt as the holidays approach.
First, consumers should familiarize themselves with money-saving perks unique to their credit cards. Price match guarantees, such as Citibank's Price Rewind offering, allow shoppers to purchase items early at regular price, and then receive reimbursements when the products go on sale. Second, consumers should avoid layaway programs, which often carry cancellation and late-pickup fees.
Third, it is important to understand that bargain hunting is not restricted to long lines at local retail stores. In fact, credit cards offer steep discounts through many leading retailers via online markets. Lastly, low-interest credit cards and secured loans should be considered to avoid exorbitant fees.
John Monderine, CEO of Rapid Recovery Solutions, weighs in. "Even with rock bottom sales, Black Friday opens the door for many Americans to suddenly incur substantial new debts. The article is also correct in identifying seniors as the consumer group most susceptible to holiday shopping debt beyond Thanksgiving weekend." Monderine continues. "As a sign of holiday spirit, savvy consumers should take the initiative in educating their elder family members as to holiday savings techniques. Furthermore, any consumer with debt concerns or simply in need of financial guidance should consult with experts of the collection services industry."
Founded in 2006, Rapid Recovery Solution, Inc. is headquartered at the highest point of beautiful Long Island. Rapid Recovery Collection Agency is committed to recovering your funds. We believe that every debtor has the ability to pay if motivated correctly. We DO NOT alienate the debtors; we attempt to align with them and offer a number of ways to resolve not only your debt but also all their debts.
#####