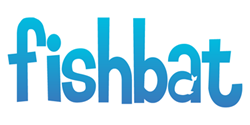 Bohemia, NY (PRWEB) December 26, 2013
fishbat, a leader in online marketing companies, responds to an article published by Bloomberg on December 17th, which reports that the Spanish National Police is using social media sites like YouTube and Twitter to better protect the citizens of Spain.
According to the Bloomberg article titled "For Spain's Police, Twitter Is the Social Media Gun," the Spanish police force has 680,000 Twitter followers and 4.2 million views on its YouTube channel. Among law enforcement agencies, this ranks the Spanish National Police second in social media presence, only behind the FBI.
However, the Spanish police and the Federal Bureau of Investigation use Twitter in different ways. In the article, Carlos Fernandez Guerra, social media manager for the Madrid-based branch of the Spanish police, says, "While the FBI mostly publishes statements [on Twitter], we are more proactive and use social media in a preventive way. We find Twitter the most useful communication tool to connect with citizens and chase criminals."
While the original purpose of social media sites like Twitter was social networking, not crime-fighting, the Spanish police have seen an opportunity to use Twitter as an effective and inexpensive way to inform the public and catch criminals. So far, the Spanish public has embraced the social media presence of 'la policia'. Its Twitter account, @policia, is the world's most retweeted Twitter handle of a government agency, averaging 16,000 retweets a week.
Justin Maas, vice president of client relations at fishbat, a leader in online marketing companies, applauds the Spanish police's use of social media networks like Twitter to better protect the people of Spain. "Law enforcement is a tough job," he says. "The police always start a step behind criminals. In order to protect the citizens of Spain the best they can, the police should use every tool available to them in the fight against crime."
Mass continued, "There are multiple ways in which Twitter can help law enforcement. Through the use Twitter, individuals can easily and quickly report crime, tweet tips on the location of criminals, and spread important @policia tweets to their own networks."
fishbat is a full-service online marketing company and social media agency dedicated to connecting all types of businesses with their target audiences in the most effective and efficient way. Through innovative strategies in social media management, search engine optimization (SEO), branding, web design, reputation management and public relations, fishbat promotes a consistent and professional online voice for all of its clients.