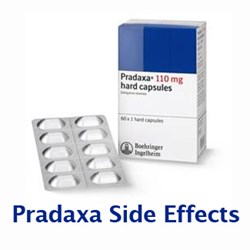 If you or someone you love bleeding or hemorrhaging due to Pradaxa, please visit yourlegalhelp.com, or call 1-800-399-0795 to learn more about your options.
Columbus, OH (PRWEB) July 15, 2013
The Pradaxa lawyers at Wright & Schulte LLC, an experienced law firm representing the victims of defective drugs, report that the federal judge overseeing hundreds of Pradaxa bleeding lawsuits in Illinois federal court has scheduled the litigation's first four bellwether trials. According to court documents, the first Pradaxa lawsuit will go to trial on August 11, 2014. This will be followed by three additional Pradaxa bellwether trials to begin on November 3, 2014, January 5, 2014 and February 6, 2014. According to Wright & Schulte LLC, these trials will be used to weigh the strength of plaintiffs' claims, and may predict the outcome of similar Pradaxa bleeding lawsuits. (IN RE: Pradaxa Product Liability Litigation, U.S. District Court, Southern District of Illinois, MDL No. 2385)
Wright & Schulte LLC is already representing plaintiffs in Pradaxa lawsuits, and continues to offer free legal consultations to alleged victims of Pradaxa bleeding side effects, including:

Serious internal bleeding
Intercranial brain bleeding
Stomach and intestinal bleeding
Kidneys and other organs bleeding
Irreversible life threatening bleeding events
Stroke
Heart attack
Severe allergic reaction
Death
For more information on filing a Pradaxa lawsuit, or to arrange for a free legal consultation, please visit yourlegalhelp.com.
According to court records, over 1,100 Pradaxa lawsuits have been filed in the Southern District of Illinois. All of the claims pending in the litigation allege use of the blood thinner caused patients to suffer life-threatening episodes of Pradaxa bleeding. Lawsuits also allege Boehringer Ingelheim, the manufacturer of Pradaxa, failed to provide adequate warnings about this risk, and failed to warn about the lack of an antidote for Pradaxa bleeding.
An Order issued by the Court on April 9th shows that the parties have been directed to select 16 Pradaxa side effects lawsuits as possible candidates for the litigation's bellwether trials. The Order further stipulates that no more than three cases selected by each will involve allegations of wrongful death, while at least five chosen by each of the parties will involve gastrointestinal bleeding. The parties are also limited to selecting two cases each that involve traumatic injury, and only 1 case each involving stroke. Pradaxa lawsuits involving myocardial infarction are excluded as potential candidates, according to the Order.
About Wright & Schulte LLC
Wright & Schulte LLC, an experienced personal injury firm, is dedicated to the belief that America's legal system should work for the people. Every day, the attorneys of Wright & Schulte LLC stand up for the rights of people who have been injured or wronged and fight tirelessly to ensure that even the world's most powerful corporations take responsibility for their actions. If you're looking for a law firm that will guarantee the aggressive and personal representation you deserve, please do not hesitate to contact Wright & Schulte LLC today. Free Pradaxa lawsuit case evaluations are available through yourlegalhelp.com or by calling 1-800-399-0795.
Contact:
Wright & Schulte LLC
812 East National Road
Vandalia, Ohio 45377
1-800-399-0795
http://www.yourlegalhelp.com