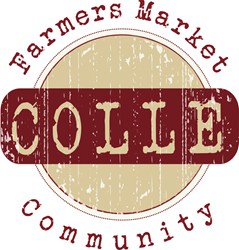 Bohemia, NY (PRWEB) July 31, 2013
On July 31, Colle Farmers Market, an advocate for organic farming, discusses an article published on My Eastern Shore MD, which showcases the recent 15th anniversary of Horizon Organic Farm in eastern Maryland and what they have done for organics over the years.
According to a July 9th article published on My Eastern Shore MD titled "Horizon Organic Farm Celebrates 15 Years in Kent," organic food in Maryland is on the rise. The article chronicles the history and effects of local Maryland farm Horizon Organic Farm and its two owners Julia Everett and Dudley McHenry.
When the farm was nothing more than an idea, Everett had a difficult time choosing a location for the organic farm. The article says the federal government claims "it takes three years of pesticide- and chemical-free operation before a farm can qualify for organic certification," which can prove arduous for a brand new start-up business. Luckily for the owners of Horizon, the farmland they settled on hadn't been farmed in years making the process a bit easier.
A Colle representative says, "The purpose behind the long wait to become certified is to ensure that chemicals never touch anything grown at an organic farm. That means that everything grown is truly organic food. By choosing to farm on land that hasn't been grown on in years, the owners of Horizon were able to expedite the process a bit, compared to if the farm was using non-organic methods immediately before they purchased it."
The article says Horizon has a very popular organic milk line and has taken many steps to protect the environment. According to the article, "The farm's storm water management system includes a 3-million gallon pond that collects the rainwater for irrigating the pastureland [while] solar panels provide hot water for the shop and radiant heat for the barns."
The farm owners also supply any excess manure they may have to other local farms in the area to limit the possibility of a significant amount of runoff tainting nearby rivers, the article says.
The Colle rep applauds the farm for going the extra mile to help the environment and surrounding communities. "Giving back to the community, either through direct supply, or protection of the environment, tends to be a shared goal among organic farmers. We, at Colle, commend these farmers for being so conscious of the impact they have on their community and environment. Organic farming is the way of the future to protect our environment and promote healthy lives."
Colle Farmers Market is an E-Commerce enabled community that is passionate about sustainable consumption and responsible conservation. The Colle movement is dedicated to connecting natural product vendors, organic farmers and all people who are living an organic and natural lifestyle.