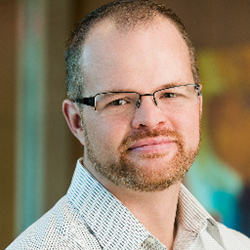 Andy Frost and his colleagues at Edmentum stand at the cutting edge of online learning programs.
(PRWEB) August 12, 2013
Core of Education dives into interactive learning, with the seventh installment of the ISTE podcast series. Core of Education host, Dr. Rod Berger, and Andy Frost, Vice President of Product Management at Edmentum, discuss a spread of issues including America's struggle to accept virtual content the way they accept physical resources and how teachers, administrators, students and parents all perceive digital content in strikingly different way.
Edmentum offers a variety of award winning online learning content, including Plato Courseware and Study Island. Edmentum is redefining the 21st century classroom by providing educators and administrators with individual teaching approaches and award-winning online learning programs.
Dr. Berger stated, "Andy Frost and his colleagues at Edmentum stand at the cutting edge of online learning programs." Highlights of the interview include a discussion of how and when new content should be introduced, a candid discussion of mistakes Edmentum has made in it's long education career and a look at how those bumps in the road helped Edmentum create the tried and proven offerings it specializes in today.
To learn more, discover Edmentum's blog.
About Core of Education
The Core of Education is an op-ed blog and podcast interview series hosted by Rod Berger, PsyD, and underwritten by RANDA Solutions. The Core focuses on vital issues to educators and policy-makers, as Dr. Berger interviews key education thought-leaders from across the nation and around the world. Core podcasts work to provide a platform for open, honest discussion and debate on education challenges and triumphs. Berger, interviews international policy makers, ed entrepreneurs, state commissioners, district admins, and teachers and strives to insure everyone involved has a platform to learn, and that's what's at "the core of education".