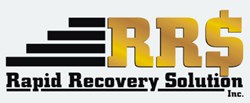 Bohemia, NY (PRWEB) August 16, 2013
On August 16, Rapid Recovery Solution is examining the details of a lawsuit exposing Michael Jackson's estate's ongoing debt dilemma.
According to an August 12 article from the Los Angeles Times titled "Michael Jackson trial: Pop star was 'tapped out,' millions in debt," the late performer left a substantial sum of accumulating debt upon his passing. Even after decades of worldwide tours and best-selling albums, the 'King of Pop' could not offset his extravagant spending habits with proportionate income.
Jackson's finances have remained at the center of an ongoing lawsuit at the Los Angeles County Superior Court--case number BC445597--between his surviving family and concert promotion company, AEG Live. Forensic accountants have concluded that the artist's debt far exceeded earnings towards the end of his life. Debt payments were calculated to have reached $30 million annually at interest rates between 7 and 16.8 percent. Jackson's overall remaining debt is estimated to be upwards of $500 million.
John Monderine, CEO of accounts receivable collection firm Rapid Recovery Solution, interprets these developments. "The Michael Jackson suit exposes two unwavering financial facts. Firstly, no consumer is immune from debt, even one that builds as much wealth as the 'King of Pop'. Secondly, indebted individuals of all backgrounds and economic standings should employ the expertise of collection services. A firm such as Rapid could offer invaluable guidance for managing one's debt."
Founded in 2006, Rapid Recovery Solution, Inc. is headquartered at the highest point of beautiful Long Island. Rapid Recovery Collection Agency is committed to recovering your funds. We believe that every debtor has the ability to pay if motivated correctly. We DO NOT alienate the debtors; we attempt to align with them and offer a number of ways to resolve not only your debt but also all their debts.