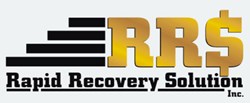 Bohemia, NY (PRWEB) August 29, 2013
Rapid Recovery Solution keeping a close eye on the implications of the new student loan bill for both the government and the populous.
According to an August 26 article from USA Today titled "Student loan rates will feed federal profits," the government can expect additional gains of $700 million over the next decade as a direct result of recent legislation. In total, the Congressional Budget Office projects returns of total $175 billion from 10 years of federal loan offerings.
The student loan bill passed by Congress last month and was confirmed by President Obama soon after. Its primary goal is to lower interest rates for college students and limit the amount of debt they will incur about graduating. The CBO, however, reports this will only be accomplished in the short term. Higher interest rates will kick in by 2016, funneling money out of students' pockets and into government funds.
John Monderine, CEO of RRS, provides insight on behalf of commercial debt collection agencies. "Our industry has seen firsthand the speed at which college debt accumulates. It's unfortunate to learn of the government's plan to extract additional money from ambitious young adults." Monderine continues. "The government, however, displayed genuine ambition towards ratifying protective legislation. I'm giving them the benefit of the doubt and assuming new legislation will be drafted a few years from now as interest rates surge."
Founded in 2006, Rapid Recovery Solution, Inc. is headquartered at the highest point of beautiful Long Island. Rapid Recovery Collection Agency is committed to recovering your funds. We believe that every debtor has the ability to pay if motivated correctly. We DO NOT alienate the debtors; we attempt to align with them and offer a number of ways to resolve not only your debt but also all their debts.
###