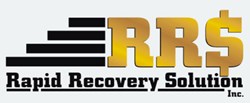 Bohemia, NY (PRWEB) August 30, 2013
Rapid Recovery Solution is mulling over new incentives being offered by leading financial institutions that interest-free balance transfers.
According to an August 26 article from The Wall Street Journal titled "Zero Worship: Credit-Card Firms Compete With No-Interest Transfers," the promotion once popular in the late 1990s is making a big comeback. By taking advantage of these offers, consumers can transfer their outstanding balances to new accounts without any interest for up to two years.
A unique promotion like this clearly indicates an aggressive attempt by credit card companies to attract new customers. Even as the economy recovers and consumer spending increases, financial institutions are constantly seeking innovative ways to return to pre-Great Recession levels. The ideal scenario for issuers is for new cardholders to pay off existing debt during the interest-free grace period and ultimately accumulate interest-producing payments later on. However, the cost of initiating and maintaining new accounts with no opportunity for immediate revenue is unattractive for some companies, including American Express, who choose not to participate.
John Monderine, CEO collection agency Rapid Recovery Solution, Inc., weighs in. "Credit card companies constantly attract new customers with teaser offers, but few are this aggressive. This essentially exposes how valuable debt can be." Monderine offers professional insight. "Consumers that take advantage of this offer but are weary of its consequences should seek guidance from a collection agency like Rapid. We would advocate for responsible spending practices once the grace period expires."
Founded in 2006, Rapid Recovery Solution, Inc. is headquartered at the highest point of beautiful Long Island. Rapid Recovery Collection Agency is committed to recovering your funds. We believe that every debtor has the ability to pay if motivated correctly. We DO NOT alienate the debtors; we attempt to align with them and offer a number of ways to resolve not only your debt but also all their debts.
#####