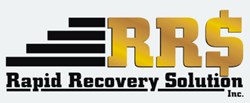 Bohemia, NY (PRWEB) August 25, 2013
On August 25, Rapid is reacting to a new report directly linking personal health ailments with increased levels of consumer debt.
According to an August 23 article from the Pittsburgh Post-Gazette titled "High debt could be hazardous to young people's health," owing money affects more than just one's credit score. A study performed by the Northwestern University Weinberg School of medicine revealed an apparent correlation between diastolic blood pressure and financial obligations.The article cites a relative mean increase of 1.3%, which is "a clinically significant level."
Although a large proportion of all Americans carry some amount of debt, young adults are particularly affected due to a variety of factors. College loans have reached historic levels (421 percent higher than last generation's), while uncertainties in a recuperating job market and economy remain. Additionally, interest rates for credit cards and car loans have contributed to financial insecurities among the 24-32 demographic.
John Monderine, CEO of Rapid Recovery Solution, responds to these new findings. "Stress levels and finances have always been linked, but for a study to reveal such a direct connection between blood pressure and debt is very significant." Monderine offers a resolution. "The expertise of commercial debt collection agencies, like Rapid, could lay out responsible debt payment plans and help alleviate dangerous anxiety among young adults."
Founded in 2006, Rapid Recovery Solution, Inc. is headquartered at the highest point of beautiful Long Island. Rapid Recovery Collection Agency is committed to recovering your funds. We believe that every debtor has the ability to pay if motivated correctly. We DO NOT alienate the debtors; we attempt to align with them and offer a number of ways to resolve not only your debt but also all their debts.
#####