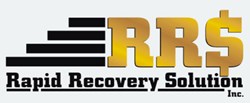 Bohemia, NY (PRWEB) August 18, 2013
On August 18, Rapid Recovery Solution is affirming and expounding on a recently published list of financial advice for indebted 50-somethings.
According to an August 15 article from DailyFinance.com titled "4 Tips to Help 50-Plus Crowd Manage Their Debt," the economic outlook for middle-aged Americans is increasingly tenuous. While adults of this age group should be aggressively paying off debts in anticipation of their retirement, data shows that the inverse approach is becoming the norm. Individuals aged 55 to 64 are seeing their debt rise by 60 percent, with 65 and overs experiencing even high increases. Today, this demographic lays claim to the highest incline in median debt levels, according to the Census Bureau.
The article goes on to propose four financial suggestions to prepare for this precarious age. To begin, 50-somethings should invest in sound health insurance plans to prepare for exorbitant medical bills that Medicare will not cover in full. Second, adults should be aware of all their debt-handling options, such as reverse mortgages, and make responsible decisions that satisfy their financial situations. Third, removing children as dependents from one's finances can be effective in avoiding more added debt. Lastly, 50-somethings should be privy to potential debt-reduction scams, often promoted as credit-counseling or debt-management services.
Speaking on behalf of commercial debt collection agencies, John Monderine of Rapid Recovery Solution voices his support of these prudent suggestions. "Our 50s is a crucial time for financial planning as retirement nears, and a reduction in debt is certainly important." Monderine offers further advice. "While these four tips are accurate and necessary, I would encourage any indebted 50-something to utilize the services of an accounts receivable collection firm and follow its financial guidance."
Founded in 2006, Rapid Recovery Solution, Inc. is headquartered at the highest point of beautiful Long Island. Rapid Recovery Collection Agency is committed to recovering your funds. We believe that every debtor has the ability to pay if motivated correctly. We DO NOT alienate the debtors; we attempt to align with them and offer a number of ways to resolve not only your debt but also all their debts.
###