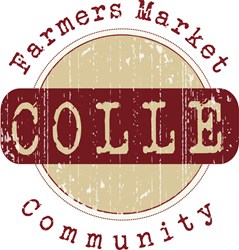 Bohemia, NY (PRWEB) August 28, 2013
Online organic farmers market, Colle Farmers Market, responds to an article published on PSFK.com that discusses plans to create an organic garden within the Giants' stadium to supply fans with fresh healthy organic food.
According to the article published by PSFK.com on August 7 titled, "San Francisco Giants honored by Obama for being the first 'green' Major League Baseball team," the San Francisco Giants have outlined plans to bring an organic garden right in the middle of the stadium.
The plan calls for a "3,000-square-foot organic garden planted behind the center-field wall" in between bleacher sections. The article says the spot is currently occupied by nothing but concrete. Following through with the garden would make the Giants' stadium the first of its kind and the first 'Green Stadium' in the US.
A representative from Colle Farmers Market, an organic farmers market, says the new project provides a great opportunity to bring organic food to the masses. "By setting up a garden right in the stadium and providing produce to the vendors, the fans can be 100 percent positive how their food was grown and where it came from. I think it will really bring a lot of people on board the organic food revolution, especially when they can tell their friends it was grown inside a baseball stadium."
Aside from the garden, the organic food operations will include catering operations, a community classroom, and an open-air restaurant for fans. The space will also include "hydroponic troughs, concrete planters and green trellises, or 'living walls,'" the article says. The team hopes to complete the project before opening day in 2014 as construction has already begun.
Bringing fresh organic produce to hungry baseball fans would be a step in the right direction for sports teams and provides a different way to enjoy stadium food instead of the standard fare, the Colle rep says.
"When you think of baseball food, you think of hotdogs, burgers, cracker jacks and so on. You never really consider organic produce as an option to enjoy. But now, with this new project, organic food will be widely available for all."
Colle Farmers Market is an E-Commerce enabled community that is passionate about sustainable consumption and responsible conservation. The Colle movement is dedicated to connecting natural product vendors, organic farmers and all people who are living an organic and natural lifestyle.