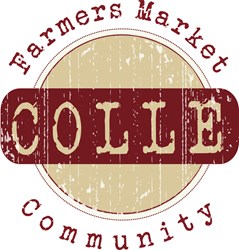 Bohemia, NY (PRWEB) September 03, 2013
Colle Farmers Market, an online farmers market, responds to an article published on The Kansas City Star that discusses the rising acceptance of food stamps at farmers markets in Michigan.
According to the article published by The Kansas City Star on August 25 titled "Food Stamp use growing at Michigan farmers markets," more farmers markets around the country are beginning to accept food stamps as payment in an effort to introduce more people to a healthier lifestyle.
Since 2006, the article says the number of Michigan farmers markets that accept food stamps rose from three to 130. The goal is to introduce more people to healthier food options especially those who may not be able to afford such produce.
A representative from Colle Farmers Market says, "Food stamps, in the past, have really limited selection. It's fantastic to see more farmers markets accepting them to give everyone access to healthy local produce. Local, fresh and organic food can be expensive, but that should not make it unattainable. This is a move in the right direction."
Michigan, like many other states, has seen a rise in the number of farmers markets due to increasing national interest in locally grown food. For many low-income families, fresh local food tends to be a bit out of the budget. However, with the rising acceptance of food stamps, low-income families can buy local produce.
"In order for farmers markets to survive, they need to be available to everyone, not just families with a big budget," the Colle rep says. "The acceptance of food stamps can only help farmers markets and organic farmers increase demand and production for fresh, local organic food."
Colle Farmers Market is an E-Commerce enabled community that is passionate about sustainable consumption and responsible conservation. The Colle movement is dedicated to connecting natural product vendors, organic farmers and all people who are living an organic and natural lifestyle.
###