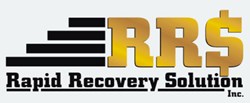 Bohemia, NY (PRWEB) September 02, 2013
Rapid Recovery Solution, Inc.is responding to a financial expert's advice for how to responsibly pay off several sources of debt.
According to an August 29 article from Money Talk News titled "Ask an Expert: Which Debt Should I Pay Off First?," a consumer must properly strategize when confronted with multiple debts. The primary consideration when planning debt payments is interest rates. Contrary to popular belief, obligations that carry higher rates should be paid first, as balances could accumulate very quickly. Credit cards often have APR of 20 percent or higher, which could become inflated if delayed.
After that, credit card debt should be fulfilled before long-term obligations like home mortgages and student loans. Unbenounced to many consumers, maintaining these types of installment could effectively increase one's credit score if consistently paid on time. Credit agencies prefer to see a track record of responsibly paying off substantial debt, which could be beneficial throughout the life of said debt. Credit cards, on the other hand, do not expire.
John Monderine, CEO of Rapid, provides his take. "Laying the groundwork for future payments is always the most important step in ridding oneself of debt. This involves anticipating, schedules and, of course, prioritizing debt based on the elements listed in the Money Talk News article." Monderine continues. "Additionally, commercial debt collection agencies are always eager to assist consumers when planning for payments, and they certainly have the expertise to provide valuable advice."
Founded in 2006, Rapid Recovery Solution, Inc. is headquartered at the highest point of beautiful Long Island. Rapid Recovery Collection Agency is committed to recovering your funds. We believe that every debtor has the ability to pay if motivated correctly. We DO NOT alienate the debtors; we attempt to align with them and offer a number of ways to resolve not only your debt but also all their debts.
###