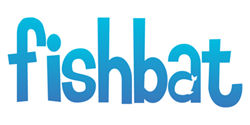 Bohemia, NY (PRWEB) September 06, 2013
Social media agency fishbat responds to an article published by Mashable, which discusses how many clothing designers are supplying fashion fans with sneak peeks of new collections at New York Fashion Week.
According to a September 5th article published by Mashable titled, "Rebecca Minkoff to Debut Runway Looks on Snapchat," popular clothing designer Rebecca Minkoff announced that she would be revealing full looks from her new Spring 2014 collection on Snapchat Friday before they hit the runway. The article says Minkoff tweeted the news on Sunday, asking fans to add her account on Snapchat. Snapchchat does not allow her to send a mass "snap" to every user, however, Minkoff is asking fans to request to follow her on the app.
Justin Maas, vice president of client relations at social media agency fishbat, says this effort will raise awareness for her clothing line. "Minkoff is a seasoned designer, however, showing off her new line to the public on social media gives fashion fans the ability to see clothing before it debuts on the runway," he says. "New York Fashion Week was meant to be an exclusive event where fashion's biggest critics, designers, celebrities and bloggers come to see the fashion trends before the public. However, including the public in Fashion Week by giving them a behind-the-scenes view will surely prompt a larger interest."
Maas says that Minkoff's Snapchat campaign will give users a 10-second preview of the products before they are revealed on the runway. "Ten seconds really isn't a lot of time," he says. "But it's just enough of a peek to get people interested in buying the products."
fishbat, Inc. is a full-service online marketing firm and social media agency dedicated to connecting all types of businesses with their target audiences in the most effective and efficient way. Through innovative strategies in social media management, search engine optimization (SEO), branding, web design, reputation management and public relations, fishbat promotes a consistent and professional online voice for all of its clients.
#####