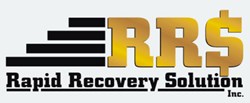 Bohemia, NY (PRWEB) September 09, 2013
Rapid Recovery Solution, Inc. is affirming a list of financial blunders that could cause unnecessary debt for consumers.
According to a September 6 article from Fox Business titled "3 Money Mistakes That Can Land You In Debt," a few simple considerations could be the difference between financial security and fiscal anxiety. These concerns go beyond the classic, almost cliché money rules that everyone knows, including "don't spend more than you make," "pay your credit card off at the end of every month," and "if it sounds too good to be true, it probably is."
To start, a consumer should always use facts and reliable figures before making financial decisions. For example, if a credit card is offering 0 percent APR, be weary of additional fees and expenses. This leads to the second recommendation of only applying for credit cards that will bolster one's financial standing. Rewards should be tailored to one's personal and professional lifestyles, and credit limits should parallel each individual's spending capabilities. Lastly, consumers should only take out responsible loans. There is a distinction between "good" debt (college loans, mortgage) and "bad" debt, which includes nonessential purchases that financial constrict a person.
John Monderine, CEO of Rapid Recovery Solution, provides industry from a leading accounts receivable collection agency. "There are certainly more than just three steps to avoid consumer debt, but these are certainly important to start" Monderine continues. "Credit cards and loans are necessities for many Americans, and proper education is essential before and individual commits to new debt."
Founded in 2006, Rapid Recovery Solution, Inc. is headquartered at the highest point of beautiful Long Island. Rapid Recovery Collection Agency is committed to recovering your funds. We believe that every debtor has the ability to pay if motivated correctly. We DO NOT alienate the debtors; we attempt to align with them and offer a number of ways to resolve not only your debt but also all their debts.
#####