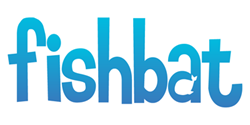 Bohemia, NY (PRWEB) September 09, 2013
Internet marketing company fishbat responds to an article published by Boston.com, which explains how many prospective college students are turning to social media to research potential universities.
According to a September 5th article published on Boston.com, titled "Social media college research up among students, says report," a new study by Art & Science Group, an education consulting firm, says about 44 percent of students used social media to look at potential colleges. Just five years ago in 2008, only 18 percent used social media to gather information on colleges, the article says.
About half of those students who said they used social media to search for new colleges said it helped them make a decision. Even though the article says students "ranked social media as the least helpful college resource," it still influenced their decisions.
Justin Maas, vice president of client relations at Internet marketing company fishbat, says more colleges should make use of social media pages to lure prospective students. "Social media is able to give users a more personal experience," he explains. "Colleges need to make use of this. If they provided more information on their social pages, it might encourage students to attend. It could also help give fans a inside view of the college life."
Maas says colleges have a big opportunity to market themselves to students in a more personal way. "Most students are looking for information on college life when they research schools," he says. "What better way to do this than showing glimpses of campus life on social pages. I think we are going to be seeing many colleges using social media as a prime recruiting tool in the future."
fishbat, Inc. is a full-service digital marketing and social media agency dedicated to connecting all types of businesses with their target audiences in the most effective and efficient way. Through innovative strategies in social media management, search engine optimization (SEO), branding, web design, reputation management and public relations, fishbat promotes a consistent and professional online voice for all of its clients.
#####