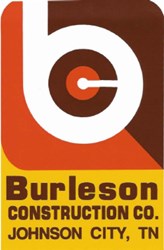 (PRWEB) September 10, 2013
Burleson Construction, a recognized leader as a general contractor in the commercial industry, is pleased to announce that the Milligan College Village Dormitories have reached completion at their scheduled time and goal. This is thanks, partially, to Bluebeam Revu's software for creating punch lists.
For those unfamiliar, a punch list is a list of tasks (referred to in many circumstances as a "to-do" list) that organizes the tasks needed in order to complete a project on time under a variety of time constraints. Punch lists are crucial to the construction industry and method, and the more effective the list, the more effective the project.
"The use of Bluebeam Revu helped in the process of making the punch list for the Milligan College Village Dormitories. We were able to quickly mark the defects in the room that needed to be fixed and did so in a way that was easy for everyone to understand. We took the floor plans and divided them into spaces, then created labels with two letters that stood for how to fix the error," states Laura Green of Burleson.
Not only was the software an important element of this construction project, but it will be helpful for further tasks in the future. Organization and planning are perhaps two of the most important aspects of any construct. The people at Burleson Construction have won awards based on this mindset, and are proud to include Blubeam's software to their tool belt.
Founded in 1945, Burleson Construction Company, Inc. is a third generation, family owned, commercial and industrial general contractor providing design build construction, project management, and development services for new construction, renovations, and expansions. Burleson also specializes in custom residential construction management. Burleson Construction began in the residential construction industry, but its focus has expanded to include commercial construction as well. The firm serves as a general contractor and construction manager specializing in design/build projects. Although most of its projects are commercial in nature, the firm has continued to construct custom homes. For more information, please visit http://www.burlesonconstruction.com.